Blade
Harley-Davidson
Ride comfortable, stylish & protected
With the warm weather now upon us, it's the perfect time to expand your wardrobe in time for those long summer nights, incredible adventures and memories that await you. The Harley-Davidson® range spans far and wide with pieces to suit every style, size and gender; and there's never been a better time to change your style for the summer riding season.

We've got a full selection available, but we've picked some of our teams favourites for you. You can shop the full range on the button below or scroll down for our picks.
How our team put the pieces together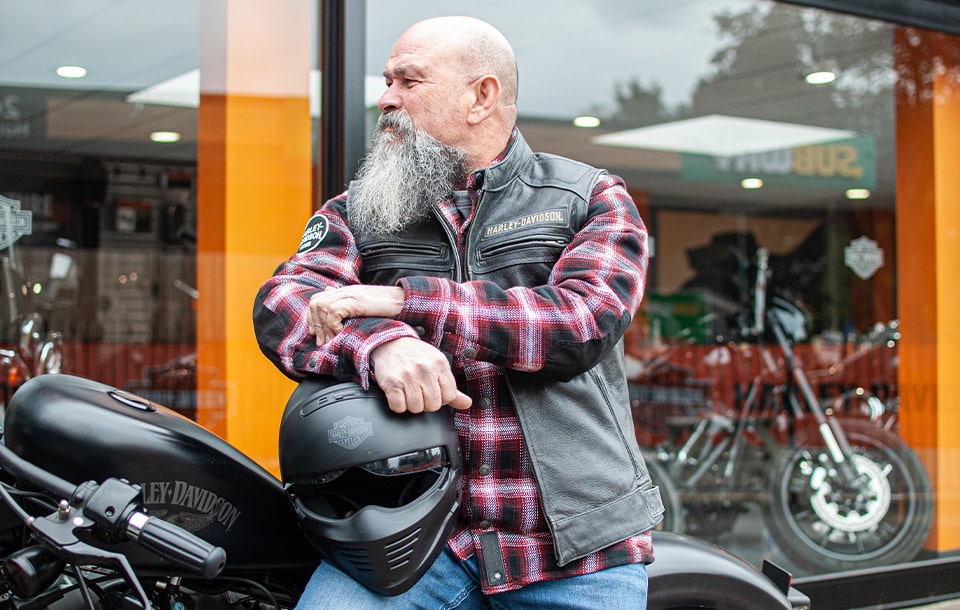 Alain's outfit

"This is a really great vest to ride in as it comes with chest pockets which most others don't, so you have the option for added storage which is a bonus. The style is also very nice, I really like the rugged, vintage look to it and it can be worn all throughout the year over a t-shirt, flannel, jacket or hoodie.

This jacket is very versatile as it comes with an abrasion-resistant hard mesh lining and reinforced shoulders/elbows which gives it that extra level of safety when riding. I also like the colour and style which you can tell is very good quality, along with the comfortable interior lining.

I enjoy the simple, sleek design of the Pilot 2-in-1 X04 Helmet, and the integrated sun shield is a great addition as it will be handy to protect against that annoying sun glare! It's also really easy and comfortable to wear which is really important."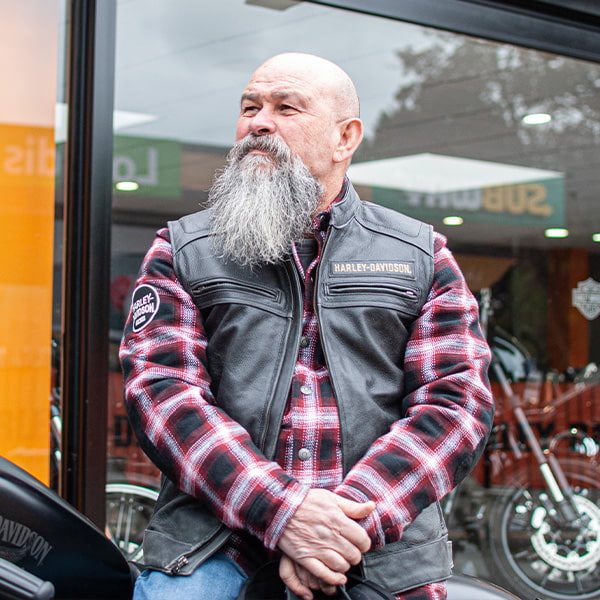 Passing Link Leather Vest
£334.57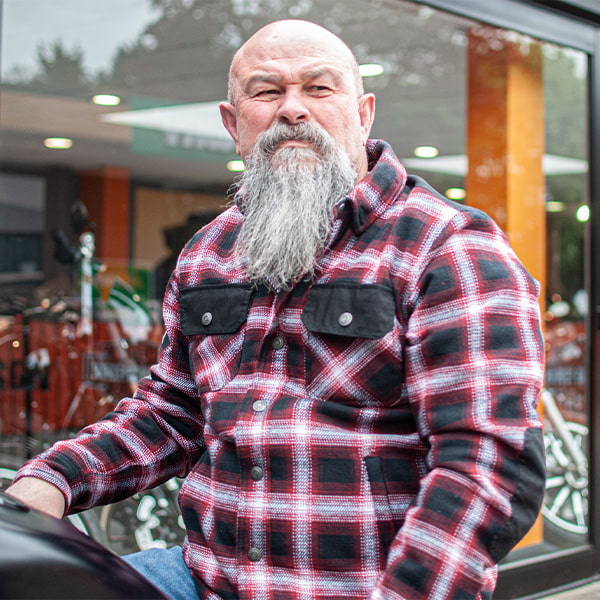 Arterial Riding Shirt Jacket
£164.58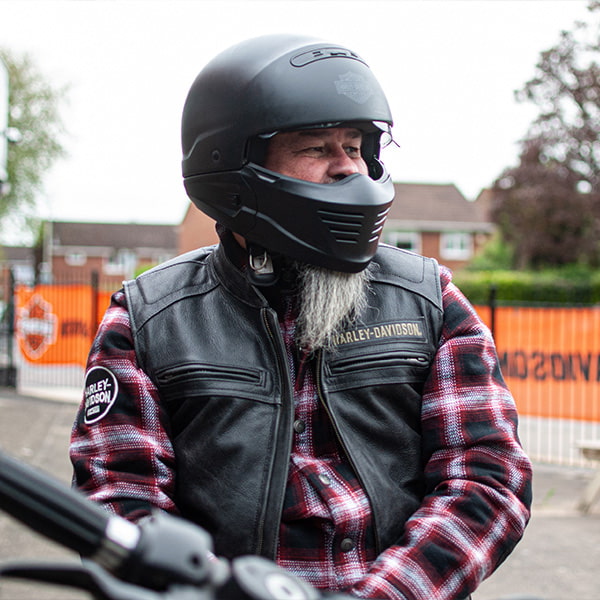 Pilot II 2-in-1
helmet
£199.45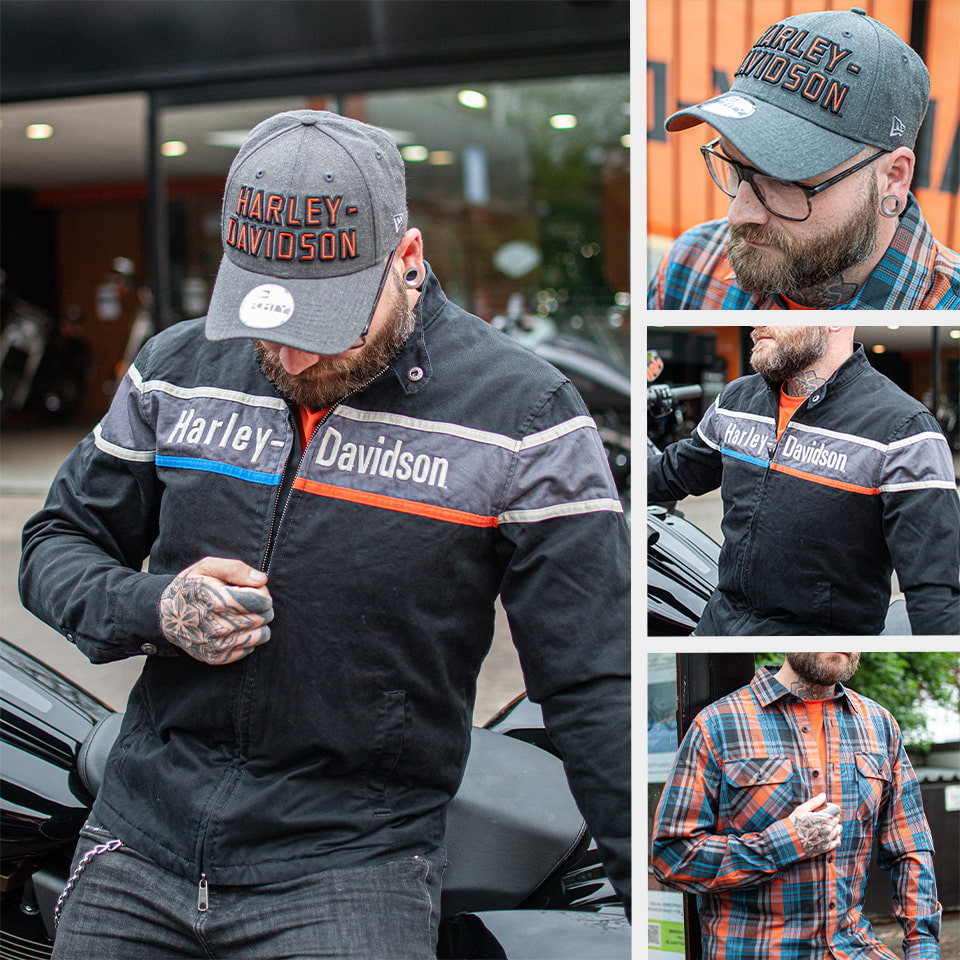 Glen's outfit

"I love the lightweight nature of this jacket. Perfect for either hitting the strip on the warm evening nights or slipping on to take a gentle ride in the sun on those glorious hot days. Nice chest branding and strong snap fix buttons make this feel superior quality too!

This lightweight shirt makes a statement with its striking bright orange and blue colorways. Great fit and feel and certainly not one for blending into a crowd! This has both form AND functionality.

[The T-Shirt is] Bright orange, lightweight, and really nice quality. For those who want to make a statement with its bright colour, but also keep it subtle with the small breast logo. A great combo of style and comfort.

[The Cap is] Great fitting, snap back, and comfortable. Deep embossed branding with bright orange inner peak. Noticable, but also subtle."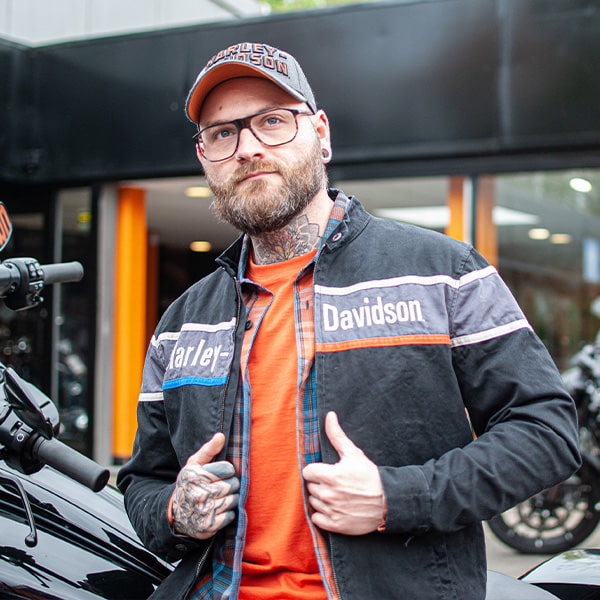 Men's Bar
Jacket
£118.72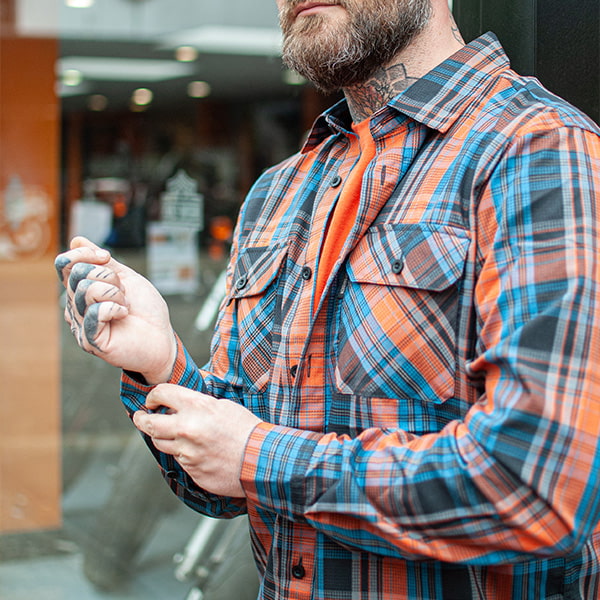 Men's Staple
Performance Shirt
£80.94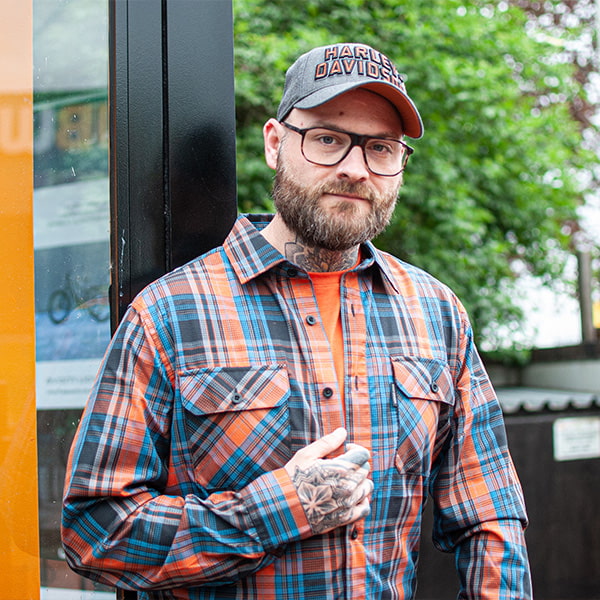 Men's B&S
Pocket Tee
£32.38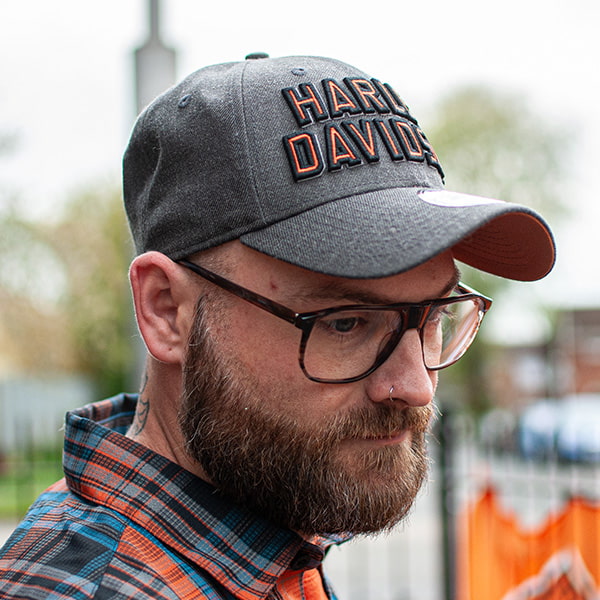 Embroidered Graphic
9forty® Cap
£26.98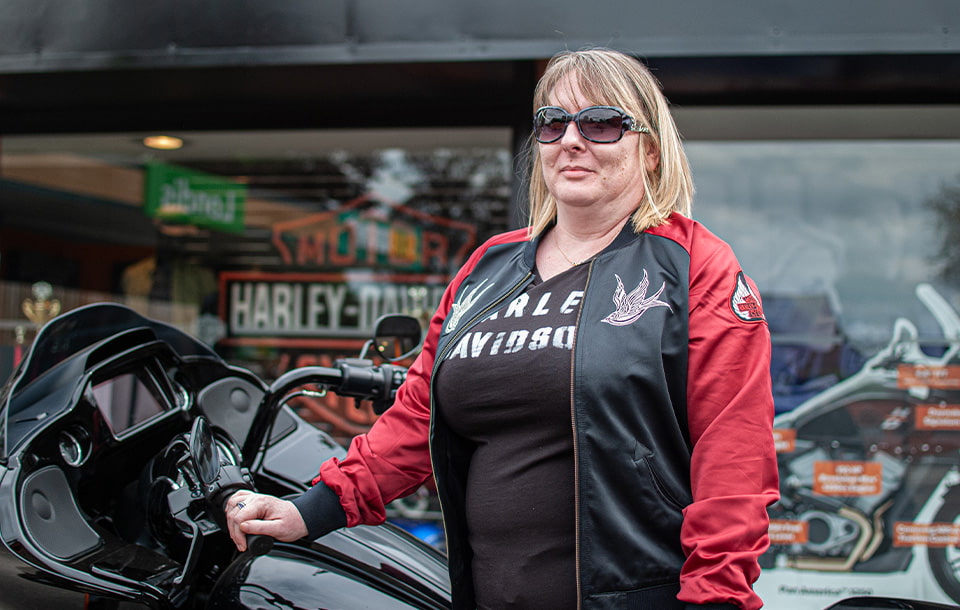 Faye's outfit

"This is a really good quality stylish jacket which feels really nice to wear and not too heavy. I like the embroidered details on the front and back which finishes it off nicely.

I liked this t-shirt as it's easy to wear and has edgy graphic wording on the front, which would be great to pair with some jeans for a casual look.

I love the pop of colour with the orange on the sleeves and hood of this hoodie with the iconic shield of Harley-Davidson on the front. It's also lovely and soft and will keep you warm through the unpredictable British weather!"
Harley-Davidson Ladies Bombshell Bomber Jacket
£160.80
Harley-Davidson Women's Soft Stencil Graphic Tee
£32.38
Harley-Davidson Women's Iconic Colorblock Hoodie
£91.74
Looking for something else?
If you've already got your eye on something in our store, our bike selection or something else, we'd love to help for that too. Get in touch with our team and we'll happily point you in the right direction.